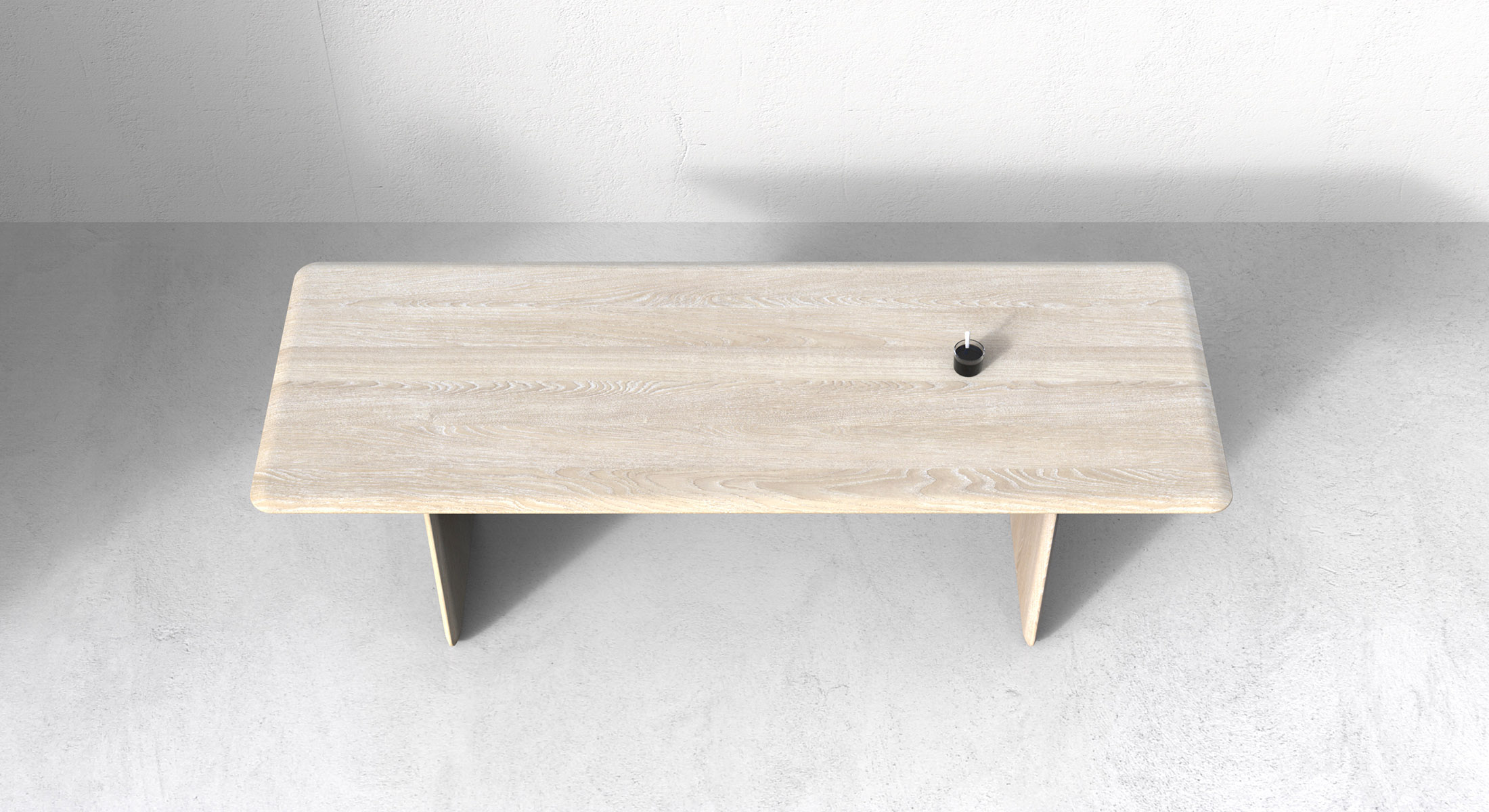 Pillow dining table
studio bas van der veer
Pillow is a design study for a dining table made from solid oak that balances sleek and contemporary lines with soft, rounded details.
The table was designed to be the warm and welcoming heart of the home, but in the most minimalistic and modest sense.
Four big outspoken wooden surfaces proudly display the elegant material it is made of and the rounded edges of the top surface make it a comfortable place to rest the arms while dining.